Recently, while fighting a cold, I accidentally discovered a whole new way to enjoy coffee – Herbal Coffee!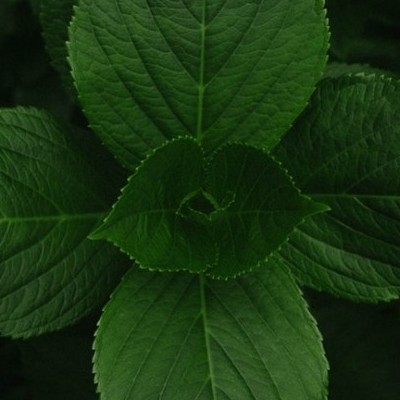 NOTE: Coffee substitute made from chicory root and other herbs is also sometimes called herbal coffee. What I'm referring to here is coffee with herbal infusions added – like a herbal tea-coffee combination, which I recently discovered by accident, when I had a head cold.
What is Herbal Coffee?
For thousands of years we've made healthful and tasty infusions of herbs with boiling water and tea leaves. Generally, I turn to drinking tea full-time whenever I have a cold – not only to cut back on the acidity of coffee, which weakens the immune system, but to take in medicinal herbs specifically to help with my ailments. My favorites are from Celestial Seasonings and both the Sinus Soother and the Throat Tamer really make a difference with those symptoms. In fact, they are so popular they sometimes sell out at the store, so stock up. My other perennial favorite is Honey Vanilla Chamomile – this makes a nice sweet treat in the evenings with a touch of honey and cream or milk.
Once in a while, I venture into new and interesting flavors, like Cinnamon Apple Spice and Peppermint. My husband surprised me with a brand-new one the other day: Lemon Lavender Lane. It's now become a favorite, which I'll have year-round.
So what is Herbal Coffee? I accidentally made it up when I had my cold. I wanted a coffee very badly, despite my sinuses, so I allowed myself one cup of coffee, with the Sinus Soother tea bag in it. I placed the tea bag in my mug, used my Mr. Coffee Cafe Espresso Maker to pull two shots of espresso directly into the mug, so the herbs could begin infusing right away. Then I manually added the frothy cashew-milk foam on top.
Boy, was I surprised at how delicious it was! Sinus Soother is an effective combination of spearmint, licorice, peppermint, tulsi, stinging nettle and fennel. It also has some chamomile, lemongrass, menthol and tilia flowers. Many of these medicinal herbs are known for aiding against sickness, and it really works on cutting down overactive sinus activity.
I didn't realize the spearmint, peppermint and licorice would make my coffee taste so good. It's not overpowering, just a delicious, subtle hint of mint and licorice.
Sometimes I make a Cafe American and pull my espresso shot with the tea bag, then add boiling water – similar to tea. It's delicious and uses no cream. I always add a little honey in my coffee as sweetener when I'm fighting a sore throat or cold.
You can also use a French Press. In this case I placed the tea bag with the grounds, then removed the tea bag to put into my mug before pressing the filter down.
The Combinations are Endless
This opened a whole, new coffee-tasting adventure for me. I've only just begun, but it's my new favorite way to make coffee – with a flavored, herbal tea-bag in it. These are the flavors I've tried so far that work amazingly well with coffee:
Cinnamon Apple Spice. Try it with caramel or cinnamon stevia!
Lemon Lavender Lane: I've always loved Lavender Coffee, which until now, you could only get by adding lavender coffee syrup – lots of sugar. Now I make Lavender Coffee with my tea bag instead: sugar-free. I sweeten it with a touch of honey or plain stevia.
Blueberry Green Tea. I've always loved blueberry coffee, but it's an elusive flavor, hard to come by. No longer!
Honey Vanilla Chamomile. Need I say more? Sweeten with honey.
Sinus Soother. Spearmint, Peppermint, Licorice – yum. Sweeten with honey if you're fighting a cold.
Throat Tamer. Chamomile, Licorice, Ginger, Tilia Flower, Slippery Elm. Again, sweeten with honey if you have a sore throat.
Flavors that did NOT work at all:
Peppermint. Surprisingly, this one did not work with coffee and I had to throw it out. I think it's because it's the actual peppermint herb. Peppermint flavoring or syrup always tastes good in coffee.
Lemon. I tried a Persian Dried Lemon, good for tea infusions to help with colds – straight with my coffee. It did not work by itself either. A little lemon or lemongrass in the other herbal teas work fine, but not straight lemon.
Flavors I'd like to try:
Country Peach Passion
Vanilla
Black Cherry Berry or Black Cherry
Chai tea bag
Tangerine Orange
Bengal Spice
Mandarin Orange Spice
Health Benefits
Of course, for us herbalists, we can always experiment with our own herbal combinations, like cinnamon, licorice, ginger, dried orange peel, etc.
Making and drinking herbal coffee increases the health benefits of coffee, especially if you're fighting a cold. It's still much healthier and less acidic (more alkaline) to primarily drink tea or herbal infusions when you're sick. But I allowed myself one cup of herbal coffee a day, because I just wanted my coffee!
But instead of just an acidic, caffeinated drink, you're now also getting the medicinal benefits of the herbs. Cinnamon and other sweet spices especially helps against colds. So does Stinging Nettle, but that one doesn't taste good by itself – it tastes kind of like grass – and I wouldn't put that one alone into coffee.
Just as I do with a tea bag, keeping it in my cup and refilling with boiling water, I placed the tea bag into my coffee mug and top off my coffee with another espresso shot, or boiling water to make a Cafe Americano. This way you get at least two cups for every tea bag. (I actually just keep my tea bag in my cup all day with each refill, the flavor gets lighter and lighter.)
Starbucks now offers a Juniper Sage Latte, the featured drink for Christmas Season of 2018. I tried it and the flavors are a little too subtle for me, but I did enjoy it and will get it again.
Herbal Coffee for when You Have a Cold
So if you're fighting a cold, keep drinking tea and herbal infusions, for the most part. But if you really want a coffee, make a healing herbal coffee for yourself.
What are Your Favorite Combinations?
When you're not sick, the combinations are endless. Give it a try and find out which ones you like best. Please comment below on herbal coffees you have tried and which you like and do not like. I will do the same as I experiment.
Celestial Seasonings and many other teas are found at your local grocery store, as well as Amazon.com.